Named #1 in America
We Have Entertained and Frightened Well Over One Million Guests
Details for the 2021 Season Coming Soon
Returning Bigger and Better
---
Our fabulous gift shops and eateries will be open
We will be following strict COVID -19 Guidelines.
ALL GUESTS WILL BE REQUIRED TO WEAR A FACE COVERING
---
Headless Horseman is open October Weekends - Friday, Saturday, & Sunday evenings. Check the Schedule for a full list of dates.
Children's Day - A Tiny Taste of Terror - 2nd & 4th Saturday in October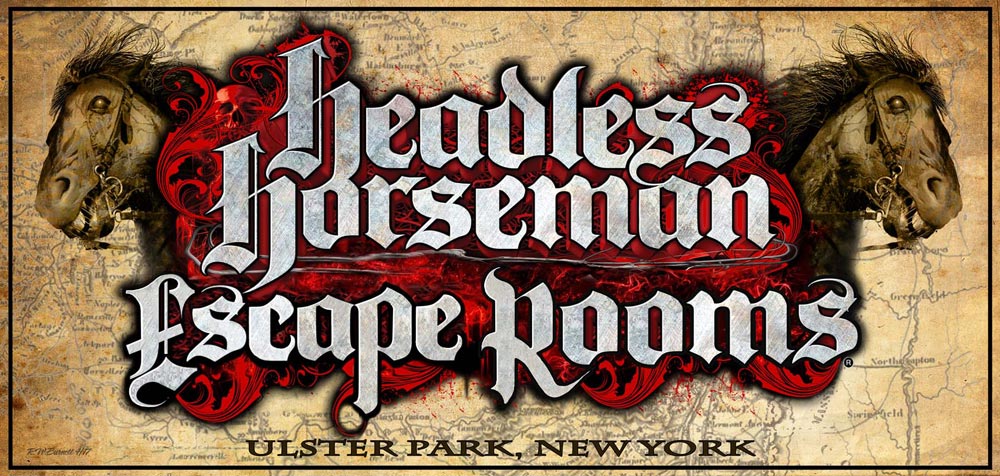 Safety is the top priority of Headless Horseman Hayrides and Haunted Houses.
We have taken enhanced COVID safety measures for our guests and staff members. Please read our Terms of Service before purchasing a ticket, and follow all posted instructions and directions from our staff while visiting Headless Horseman Hayrides and Haunted Houses.
Please note the following:
All guests and staff will be required to wear face coverings and social distance at all times.
Our staff and actors will practice proper social distancing throughout the event.
Vehicles will be a minimum of 6 feet apart in all drive thru areas. Our entire event is outside.
EMT's will be available for any medical emergencies.
Time Ticketed Reservations are Required.
Tickets are limited due to COVID. Buy Tickets Now!
All customers must wear face coverings.
Please do not attend our event if experiencing a fever or flu like symptoms.
No ticket holder will drive a vehicle on Headless Horseman Hayrides and Haunted Houses' property while under the influence of alcohol or any type of narcotics or sedatives.
Vehicle and passenger restrictions/requirements:
All ticket holders must remain seated inside the vehicle.
All ticket holders must wear vehicle seat belt while attending this event.
All participants must wear face covering if vehicle windows are open.
All vehicles are required to maintain a speed limit no faster than three miles per hour, as posted.
No participant is allowed to ride in the bed of a truck.
All Sports Utility Vehicles must keep rear hatch door closed.
Motorcycles, limousines, bicycles, vehicles over nine feet tall, buses, scooters, or the like, are not allowed.
No open top vehicles.
Walking is not allowed on the Drive-Thru Trail.
Vehicles are only allowed to stop on Drive-Thru Trail when instructed by traffic control personnel, or vehicle emergency for example a flat tire.
Vehicle occupants are not allowed to photograph, videotape, record, or live stream the Drive-Thru Haunt Experience and Corn Maze and Haunted Houses Walk-Thru events.
Guests cannot use parking field to park and consolidate into other vehicles.
Please see our Frequently Asked Questions for additional information. https://headlesshorseman.com/faq
Guests not in compliance with above will be escorted out of the event without a refund.
#1 Scariest Haunted House

Nationally Ranked Top Five Scariest

#1 Haunted House in America

- hauntedhouseratings.com

The World's Scariest Haunted House

World's Best Haunted Hayride

A haunted hayride without a rival.

Top 10 Haunted Houses in America

One of the scariest places on Earth!

Best Screampark Haunted Attractions
Details for the 2021 Season Coming Soon