Named #1 in America
We Have Entertained and Frightened Well Over One Million Guests
Details for the 2021 Season Coming Soon
Returning Bigger and Better
---
Our fabulous gift shops and eateries will be open
We will be following strict COVID -19 Guidelines.
ALL GUESTS WILL BE REQUIRED TO WEAR A FACE COVERING
---
Headless Horseman is open October Weekends - Friday, Saturday, & Sunday evenings. Check the Schedule for a full list of dates.
Children's Day - A Tiny Taste of Terror - 2nd & 4th Saturday in October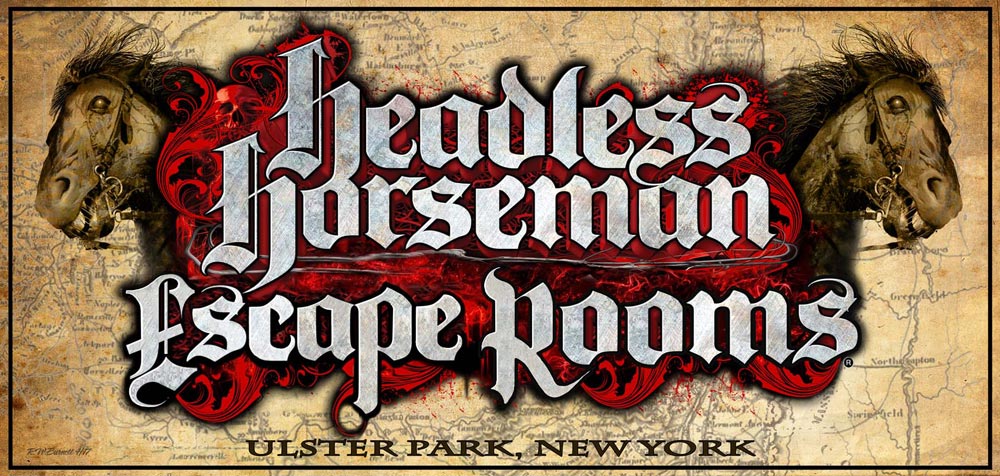 Safety is the top priority of Headless Horseman Hayrides and Haunted Houses.
We have taken enhanced COVID safety measures for our guests and staff members. Please read our Terms of Service before purchasing a ticket, and follow all posted instructions and directions from our staff while visiting Headless Horseman Hayrides and Haunted Houses.
Please note the following:
All guests and staff will be required to wear face coverings and social distance at all times.
Our staff and actors will practice proper social distancing throughout the event.
Vehicles will be a minimum of 6 feet apart in all drive thru areas. Our entire event is outside.
EMT's will be available for any medical emergencies.
Time Ticketed Reservations are Required.
Tickets are limited due to COVID. Buy Tickets Now!
All customers must wear face coverings.
Please do not attend our event if experiencing a fever or flu like symptoms.
No ticket holder will drive a vehicle on Headless Horseman Hayrides and Haunted Houses' property while under the influence of alcohol or any type of narcotics or sedatives.
Vehicle and passenger restrictions/requirements:
All ticket holders must remain seated inside the vehicle.
All ticket holders must wear vehicle seat belt while attending this event.
All participants must wear face covering if vehicle windows are open.
All vehicles are required to maintain a speed limit no faster than three miles per hour, as posted.
No participant is allowed to ride in the bed of a truck.
All Sports Utility Vehicles must keep rear hatch door closed.
Motorcycles, limousines, bicycles, vehicles over nine feet tall, buses, scooters, or the like, are not allowed.
No open top vehicles.
Walking is not allowed on the Drive-Thru Trail.
Vehicles are only allowed to stop on Drive-Thru Trail when instructed by traffic control personnel, or vehicle emergency for example a flat tire.
Vehicle occupants are not allowed to photograph, videotape, record, or live stream the Drive-Thru Haunt Experience and Corn Maze and Haunted Houses Walk-Thru events.
Guests cannot use parking field to park and consolidate into other vehicles.
Please see our Frequently Asked Questions for additional information. https://headlesshorseman.com/faq
Guests not in compliance with above will be escorted out of the event without a refund.
#1 Scariest Haunted House

Nationally Ranked Top Five Scariest

#1 Haunted House in America

- hauntedhouseratings.com

The World's Scariest Haunted House

World's Best Haunted Hayride

A haunted hayride without a rival.

Top 10 Haunted Houses in America

One of the scariest places on Earth!

Best Screampark Haunted Attractions
Headless Horseman Hayrides and Haunted Houses has received numerous awards and honors:
Named #2 Haunted Attraction for 2019 by USA Today 10Best Readers' Choice Travel Award
America's Scariest Haunted House in the Northeast by MTV
#1 in America two consecutive years by HauntWorld Magazine
#1 Hallow Scream by The Weather Channel
World's Best Haunted Hayride by AOL News
#1 on the Planet by New York Daily News
"One of America's Best Hometown Haunts" by Fangoria Magazine
#1 Outdoor Attraction by American Airlines
#1 Scream Park and Hayride in America by HauntWorld Magazine
#1 by USA Today
In addition, Headless Horseman is consistently named in the Top Ten Haunted Attractions by CNBC and AOL. It has been featured on The Travel Channel, Comedy Central, Emeril Live, Good Morning America, Nightline, CBS Evening News, The Today Show's segment "Sara in the City" and several national magazines.
Headless Horseman Hayrides and Haunted Houses is located in Ulster Park, NY, part of the Historic Haunted Hudson Valley. The historic manor circa 1793 incorporates over sixty-five acres of naturally landscaped property including foreboding woods, surreal ponds, fruit orchards and more. Headless Horseman Hayrides and Haunted Houses is a unique, immersive experience with a theme that changes each Halloween season. Featuring a theatrical one-mile hayride, a corn maze, and 8 haunted attractions:
The Lunar Motel
Glutton's Diner & Slaughter House
The Horseman's Tomb
Dark Harvest Corn Maze
Mama Rose's Swamp Shack
Night Shade Nursery & Greenhouse
Dr. Dark's Black Spider Circus Sideshow
The Feeding presents "The Pain Killer"
Two Raven's Manor, with skilled stunt actors and a magic-illusion side show starring Ryan Dutcher.
In addition, the creators of Headless Horseman Hayrides and Haunted Houses are proud to present a new concept of interactive, immersive entertainment. A real life escape experience "Headless Horseman Escape Rooms" - a first for the Historic Hudson Valley.
Headless Horseman continually evolves with unusual monsters, amazing illusions, stunning special fx, unique and original costumes, makeup, animations and frightening detail created by our sister company American Made Monster Studios. Only the courageous will survive the intense encounters with the infamous Headless Horseman.
Children's Day dates for 2020 are scheduled for 11:30am to 3:00pm on October 10th and 24th, with respective rain dates of October 11th and 25th.
We would like to thank Ulster County Executive Pat Ryan and staff for their assistance with making our opening possible.
Headless Horseman Hayrides and Haunted Houses
778 Broadway, Route 9W
Ulster Park, NY 12487
(845) 339-2666
For more information email us at:
This email address is being protected from spambots. You need JavaScript enabled to view it.