CHILDREN'S DAY - A TINY TASTE OF TERROR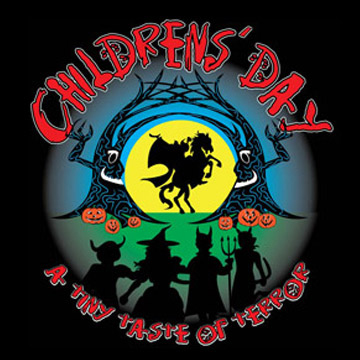 On Children's Day, the park tones down its scare level, offering a daylight hayride with a friendly storyteller telling scary tales. A walk through our corn maze, haunted gardens, country games, face painting, and entertainment make this the perfect outing for families with young children.
Children's Day will take place this year on the Saturdays of October 13th and October 27th from 11:30am to 3:00 PM. Please make reservations online and join us for this fun-filled weekend. The rain dates for Children's Day will be the following Sundays of October 14th and October 28th.
Online Children's Day Ticket: $11.95 + 3.95 service charge + tax
On-site Children's Day Ticket: $16.90 + tax
Children under one year old are free!